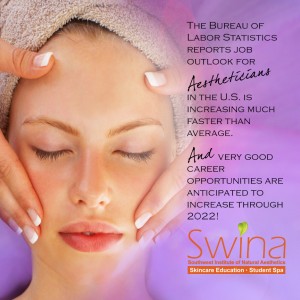 Great skin is often associated with youth and beauty. Gorgeous models with glowing faces adorn magazine covers. Countless ballads and romance novels wax poetically about the thrill of a lover's touch on their skin. Keeping our skin healthy and supple is a huge business throughout the world. A 2013 story in the Huffington Post, written by Rebecca Adams, states women in the U.S. spend $426 billion on beauty products alone. This figure does not include beauty and spa treatments such as facials, waxing, deep pore cleaning or microdermabrasion, laser treatments or photo facials.
Women in the U.S. spend $426 billion on beauty products alone.
Nor does the monetary figure include skin diseases and medical treatments. As the largest organ in the human body our skin (also known as epidermis or integument) has the practical purpose of protecting the underlying muscles, bones, ligaments and internal organs. It is also prone to maladies that range from acne to xerosis (abnormal dryness of the skin.) Skin cancer is another growing health threat with five million people treated for skin cancer in the U.S. each year. The Skin Cancer Foundation cites that over the past 30 years more people have had skin cancer than all other cancers combined. However, thanks to early screening, detecting and treatment, skin cancer is often not a death sentence. Dermatologists are usually the heroes in the skin cancer-fighting arena. However there is another professional that skin-conscious individuals see more frequently than their physician who can also spot a potential skin condition before it becomes life-threatening – an aesthetician.
A skin-conscious individual who can spot a potential skin condition before it becomes life-threatening is an aesthetician.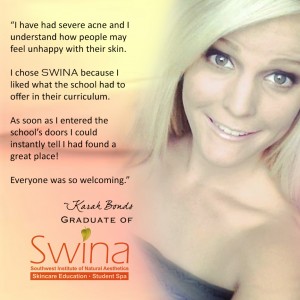 Aestheticians (sometimes spelled esthetician) are trained skincare specialists that have received clinical training to provide such services as giving facials, anti-aging treatments, deep pore cleaning, hair removal through waxing, as well as administering light massage and aromatherapy. With additional training they can offer additional services such as laser treatments and photo facials. One of the first duties of an aesthetician is to ask their client about their skin, habits and health, and thoroughly examine the skin. Skincare specialists are also trained to look for anomalies such as skin cancer. Although they do not treat skin cancer, per se, they are often the first ones to recognize a skin condition. Anything that looks suspicious is reported to the client along with a strong suggestion that they make an appointment with a dermatologist who can assess and treat the problem. The need for aestheticians in the U.S. is increasing. The Bureau of Labor Statistics reports that the job outlook for this profession is increasing much faster than average and this expansion in career opportunities is anticipated to increase through 2022 People become interested in aesthetics for a variety of reasons. Karah Bonds, a student at the Southwest Institute of Natural Aesthetics (SWINA) had a little training in makeup application, yet was looking for a career where she could learn more about skincare for herself, as well as help others with similar issues. "I have severe acne and I understand how people may feel unhappy with their skin," Karah confided."I chose SWINA because I liked what the school had to offer in their curriculum. As soon as I entered the school's doors I could instantly tell it had a great workplace culture. Everyone was so welcoming." Fellow student Kalie McCalister was drawn to SWINA's natural aesthetics approach. "I look for skincare products that are natural and pure and they have that here at SWINA," said Kalie. "I also like that the school is associated with SWIHA (Southwest Institute of Healing Arts). Everyone is like family here." SWINA, located at 1460 E. Southern Ave. in Tempe, AZ offers students an educational experience in a spa setting. A tour of the school includes 14 treatment rooms in a serene environment. The décor has an Asian flair; the lighting and music are subdued and peaceful. Licensed instructors supervise students as they guide clients with in-demand skin treatments tailored to the client's individual needs and unique energy. In addition to traditional aesthetic training, SWINA instructors help provide students with a Holistic approach to skin rejuvenation incorporating elements of Reflexology, Aromatherapy, Microdermabrasion, and the school's signature 'Conscious Touch' protocol. Conscious Touch takes into full consideration that "the physical body is NOT the entire body," said Michael Shuey, Director of Education for SWINA. "The body is made of the physical, emotional, mental, spiritual and energetic bodies. Conscious Touch is based on the belief the face is one of the powerful holograms of the physical body and that by ministering to the facial structure one can affect the all of the bodies – creating Mind-Body-Spirit relaxation and rejuvenation. This protocol is specially designed to teach students to be an instrument, not an ego, in the peace and healing of others."
'Conscious Touch' is a protocol is specially designed to teach students to be an Instrument, not an Ego, in the Peace and Healing of others.
Julie Stafford, Executive Director of SWINA, said the school provides skincare education that incorporates both natural therapies and ingredients, as well as advanced training for in-demand services such as laser technology, intense pulse light photo facial rejuvenation, pixel laser resurfacing, in-motion technology laser hair reduction, radiofrequency skin tightening and advanced consultation techniques. "Many students enroll at SWINA because they have an interest in using all natural treatments with organic products," said Julie who is also a Licensed Aesthetics Instructor and massage therapist. "When you are out in the world as a working professional you need to provide the services that your clients want. It is for this reason we offer both natural and conventional training and products." Julie explains that SWINA emphasizes safety, sanitation and honesty.
We don't just enroll students, we enroll graduates!
"We are not hard sell here," Julie emphasized. "We encourage students to visit other schools and make an informed decision before they enroll. We tell them that the first eight weeks of training are the most intense, and the entire SWINA staff is fully committed to helping students succeed. I always tell them we don't enroll students, we enroll graduates. We offer life-long employment placement. We don't just care what a student is doing and thinking now, we want to know how they feel five years from now, and beyond!" The aesthetics school's 600-hour Natural Aesthetics program teaches skincare and anti-aging techniques including 20 different facial protocols. Classes include Spa Technologies (64 hours) Makeup and Waxing (64 hours) holistic theory and business (64 hours) and Spa Clinical Application (184 hours.) Some of the classes that are more unique to SWINA's holistic approach to aesthetics include: Introduction to Ayurveda Theory, Introduction to Flower Essences, Natural Stone Facial, Energetic Facial, Introduction to Reflexology and Introduction to Toe Reading. The Natural Aesthetics Practitioner is a 600-hour, 24-credit diploma program with an option of a 30-week-day program or a 50-week-night program. SWINA also offers laser technology training that surpasses the current certification standards set forth by the Arizona Radiation Regulatory Agency. Programs include Cosmetic Laser Technician, a 180-hour, 7 credit certificate program with a daytime or evening class option, and Advanced Skincare Practitioner & Cosmetic Laser Technician, a 780-hour, 31 credit, diploma program where students can chose classes in the day or evening. SWINA also has an option where students can enroll in dual programs for aesthetics and massage therapy. Licensed aestheticians who are interested in becoming instructors can enroll in the Natural Aesthetics Educator program. To learn more visit www.BeASkinCareSpecialist.com or to speak to an admissions advisor call 480-393-1415.